It's Official: Pre-Owned Clothing is Cool
WD says so. Hypebae says so. Virgil Abloh (patron saint of streetwear, Off-White founder and creative director of men's at Louis Vuitton) says so. And my super fashion forward friend Susanne in NYC says so too. So therefore it's official:
Whether you buy, resell, upcycle, rent, consign or swap; pre-loved clothing is cool.
Pre-loved Cool factors:
1. It's an economical way to shop. Let's face it, most of us are on some kind of budget.
2. You're not destroying the planet: new clothing, particularly fast fashion brand clothing uses tons of cotton made with pesticides, toxic dyes, and with enormous waste. Let's not forget the extravagant amount of natural resources used in extraction, farming, harvesting, processing, manufacturing and shipping.
3. You can make it your own. Re-imagine it you creative people. Raquel Allegra is a pioneer of reworking 2nd hand tees into dreamy tie-dye creations. This in one of my tie-dye creations that was inspired by her designs.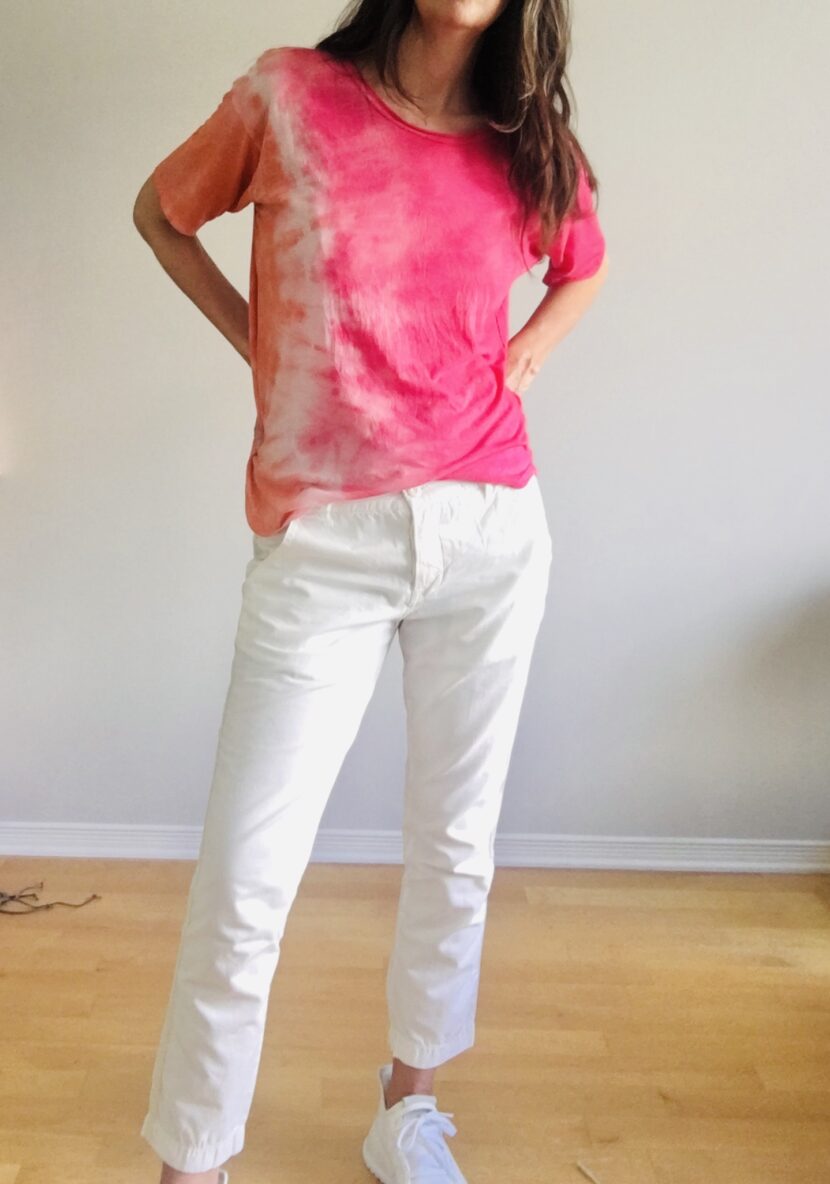 4. It just makes you feel good.
And Everybody's going to be doing it.
According to thredUP's annual resale report, the secondhand market is projected to grow to nearly 1.5x the size of fast fashion within the next decade. It's also estimated that by 2028, 13 percent of the apparel in one's closet will likely be secondhand.
What about the new stuff. We should pay attention to what designers are doing in creating sustainable fashion. Leading the charge are Stella McCartney, Ralph Lauren, and Eileen Fisher. Smaller brands are also taking note, while most consumers are considering sustainability before purchase. Some of these smaller brands are LEV Apparel, Raised by Wolves & Raquel Allegra.
Local boutiques are also taking note by carrying sustainable brands, and even co-mingling pre-loved merchandise for sale as well. I love that.
I know, I know, it's pretty ironic since I used to own a boutique selling expensive designer clothes just a few years ago. But hey things change, people's opinions change and mine has shifted. I have definitely changed my fashion acquisition habits to be a combination of pre-owned and sustainably made new. And if I can do it, anyone can. Truth.
---